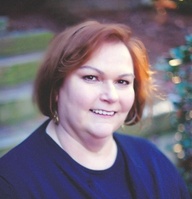 Everyone has intuition. Learn to use it!
I am an intuitive consultant who has honed my skills with decades of intuition training and readings for civilian and law enforcement clients in five countries.
I have created seminars with powerful techniques that will help you:
Identify and develop your own intuitive talents.
Learn how to recognize and verify intuitive ideas
Be in tune with your body and subconscious mind.
Use your intuition to enhance your finances, career, and life.
I provide
law enforcement​
with character analyses and successful missing person and suspect searches. My growing law enforcement client base spans five countries. All law enforcement work is pro bono.
I am an award-winning Toastmaster and available for speaking engagements or mini-seminars suitable for organizations, community groups, businesses, and conferences. Common topics include: intuition development, the paranormal, missing persons, prevention of missing children, and consciousness.
I provide clients with personal readings from my website at:
www.aurareadings.com.
---